Fragrances & Carriers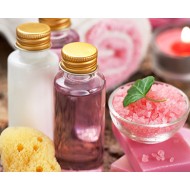 Explore an array of fragrances suitable for numerous applications including personal care products, soaps, candles and potpourri. We possess a comprehensive collection of aromas suited to a wide variety of fragrance palettes.
We also offer an assortment of natural, high quality carrier oils used to dilute essential oils prior to topical application in aromatherapy. Carrier oils are vegetable oils derived from nuts and seeds and can be used as an ingredient in bases as well.
Refine Search